Volunteer
In the USA, all positions are 100% voluntary.
How you can help
Spread the good news of God's work to friends
Encourage your church or Christian group to support CSCFM
Act as a coordinator of support for other churches in your home area
Speak in churches in your home area (requires training & mission trip)
Donate professional services
Praying for the lost
Praying for protection, provision and guidance for CSCFM's native missionary partners
At CSCFM, we believe that prayer is a requirement for the lost to be won to the Lord Jesus. If you need any more information about volunteering, please contact us.
Find us on Facebook
Clean Water Project
Nepal is one of the poorest nations in the world with over 42% living below the poverty line, and only 27% with access to improved sanitation. Though most Nepali people have access to water, it is not safe.
The water in the more urban areas is polluted by industrial waste and untreated sewage. This same waste leaks into streams and pollutes water in rivers and lakes that many in remote locations rely on as their only source of water.
Water sources in rural areas are even polluted with natural contaminations. The most recent concern is groundwater contamination containing arsenic found in the tube wells that many still rely on.
As a result, waterborne illnesses such as dysentery, typhoid, and cholera run rampant.
Two remarkable young men want to make a difference, and they need your help!
Featured native missionary
FROM CAMBODIA: Update by Bro. Nivath (Cambodian Baptist Union)
This year, our two film teams have been blessed to see over 3,200 salvations for Jesus. As a direct result of these salvations, over 70 churches have been planted. For CBU, the number one tool that is most effective for reaching the lost and church planting is film evangelism. Our 5-year goal is to plant… Read more »
Nonprofit Grant Program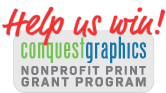 Recent photos from the field
Our mission
Equipping, training and serving Native Missionaries to help the local church by presenting
the message of salvation using films to the largest number of people in the shortest amount of time.