Volunteer
In the USA, all positions are 100% voluntary.
How you can help
Spread the good news of God's work to friends
Encourage your church or Christian group to support CSCFM
Act as a coordinator of support for other churches in your home area
Speak in churches in your home area (requires training & mission trip)
Donate professional services
Praying for the lost
Praying for protection, provision and guidance for CSCFM's native missionary partners
At CSCFM, we believe that prayer is a requirement for the lost to be won to the Lord Jesus. If you need any more information about volunteering, please contact us.
Find us on Facebook
Clean Water Project
4,500 children under the age of 5 die each year in Uganda & Rwanda due to unclean water - 12 per day. Diseases caused by dirty water and poor sanitation kill more children every year than AIDS, malaria and measles combined. 75% of diseases in Uganda & Rwanda are caused by a lack of clean water and proper sanitation.
What can help change these conditions? Your help of just $40.00 to purchase a mini-water filter. Find out more »
Featured native missionary
FROM CAMBODIA: Update by Bro. Nivath (Cambodian Baptist Union)
This year, our two film teams have been blessed to see over 3,200 salvations for Jesus. As a direct result of these salvations, over 70 churches have been planted. For CBU, the number one tool that is most effective for reaching the lost and church planting is film evangelism. Our 5-year goal is to plant… Read more »
Nonprofit Grant Program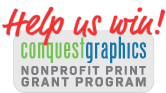 Recent photos from the field
Our mission
Equipping, training and serving Native Missionaries to help the local church by presenting
the message of salvation using films to the largest number of people in the shortest amount of time.