Contact us
We want to hear from you. Whether you have a testimony you would like to share, want more information on our missionaries, would like information about volunteering, or have another question or comment — we would love for you to get in touch.
Mailing address
Christians Sharing Christ Film Ministries
P.O. Box 508
Libuse, LA 71348 USA
Email address
Find us on Facebook
Clean Water Project
Nepal is one of the poorest nations in the world with over 42% living below the poverty line, and only 27% with access to improved sanitation. Though most Nepali people have access to water, it is not safe.
The water in the more urban areas is polluted by industrial waste and untreated sewage. This same waste leaks into streams and pollutes water in rivers and lakes that many in remote locations rely on as their only source of water.
Water sources in rural areas are even polluted with natural contaminations. The most recent concern is groundwater contamination containing arsenic found in the tube wells that many still rely on.
As a result, waterborne illnesses such as dysentery, typhoid, and cholera run rampant.
Two remarkable young men want to make a difference, and they need your help!
Featured native missionary
FROM NEPAL: Update by Bro. Amar
Patrick, greetings from the land of Nepal. God is so gracious to the film ministry. Recently we had gone for film show to PALPA, six people took water baptism. God is moving through film ministry and outreach. Please, pray for my film ministry. It is becoming so effective for gospel as well as for Church… Read more »
Nonprofit Grant Program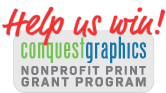 Recent photos from the field
Our mission
Equipping, training and serving Native Missionaries to help the local church by presenting
the message of salvation using films to the largest number of people in the shortest amount of time.