Contact us
We want to hear from you. Whether you have a testimony you would like to share, want more information on our missionaries, would like information about volunteering, or have another question or comment — we would love for you to get in touch.
Mailing address
Christians Sharing Christ Film Ministries
P.O. Box 508
Libuse, LA 71348 USA
Email address
Find us on Facebook
Clean Water Project
4,500 children under the age of 5 die each year in Uganda & Rwanda due to unclean water - 12 per day. Diseases caused by dirty water and poor sanitation kill more children every year than AIDS, malaria and measles combined. 75% of diseases in Uganda & Rwanda are caused by a lack of clean water and proper sanitation.
What can help change these conditions? Your help of just $40.00 to purchase a mini-water filter. Find out more »
Featured native missionary
FROM NEPAL: Update by Bro. Amar
Patrick, greetings from the land of Nepal. God is so gracious to the film ministry. Recently we had gone for film show to PALPA, six people took water baptism. God is moving through film ministry and outreach. Please, pray for my film ministry. It is becoming so effective for gospel as well as for Church… Read more »
Nonprofit Grant Program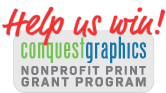 Recent photos from the field
Our mission
Equipping, training and serving Native Missionaries to help the local church by presenting
the message of salvation using films to the largest number of people in the shortest amount of time.